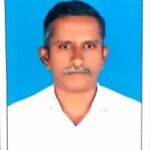 Sudhish is the Manager (Social Interaction and Community Mobilization) at Indian Development Center (IDC). He is a part of IDC's UP State Resource Center for Waste Management (SRC) team. He has more than 20 years of experience working in the Solid Waste Management Sector, especially in implementation through Decentralized Community-Based Solid Waste Management approach by forming social structures such as Mohalla Committees.
He was involved in the formation and implementation of some very good models of the decentralized way of SWM in Haridwar and Saharanpur. These models are also referred and acknowledged by NIUA as the best practices in SWM. His area of expertise is in conducting awareness Programme s and mobilizing the community to achieve sustained behavioral change. He is also associated with motivating and training of people who are involved in these social activities.
Manish Kulkarni is an Urban Coordinator at Indian Development Center. He has accepted his B.Tech in Urban Planning from College of Engineering, Pune and M.Tech in the same domain from Visweswariya National Institute of Technology, Nagpur. He is currently associated with IDC in the capacity of Urban Coordinator for the UP State Resource Center for Solid Waste Management (SRC), Lucknow. Manish is a seasoned writer which can be validated by his inputs on various concept notes and Programme reports that the Organisation has produced. His primary interests include inclusive development of the Rurban areas, improving the rural-urban linkages, Community based solid waste management, resilience of urban infrastructures and green building techniques. While in IDC, Manish is now honing his grasp on Decentralized Solid Waste Management (SWM) while adding Faecal Sludge and Septage Management (FSSM) also to his comfort zone. He wants to evolve as an infrastructure expert in due course of time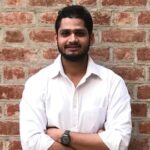 Gaurav Verma is an Architect – Urban Planner with an advanced qualification in Land-use Planning. He holds his Master in Urban and Regional Planning from CEPT University and Bachelor's in Architecture from Dr. APJ Abdul Kalam University. He is currently associated with IDC (Indian Development Center) as an Urban Coordinator, largely to support the State Resource Center (SRC) for decentralizing solid waste management. His role is to provide technical and capacity-building support and delivering training to the Urban Local Bodies functionaries. He has worked on preparing Master Plans, Town Planning Schemes, Land-use and transport integration, and value capture strategies. His research paper focuses on exploring development based value capture strategies as a financing model for developing TOD areas in Delhi's land pooling zones.
Apoorv Prasad is an Engineer-Planner who has completed his Bachelor of Technology degree in Civil Engineering from National Institute of Technology(NIT), Uttarakhand and Master of Planning(Urban Planning) degree from Malaviya National Institute of Technology(MNIT), Jaipur.
His interest lies in Transport Planning, Smart City Planning and Master Plan formulation using GIS Technologies.
He is currently associated with Indian Development Center(IDC) as an Urban Coordinator to extend technical expertise and support for capacity building of the AMRUT and GANGA towns of the state of Uttar Pradesh.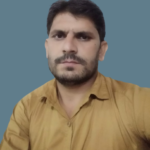 Jugal is one of the strongest pillars of the field operations. With his extensive experience in product design and manufacturing, he brings in the dimension of design upgrades and optimization to the existing waste management equipment. Owing to his connect with the rural setting of Uttar Pradesh, he is well versed in various organic ways of composting and sustainable use of waste as a resource in farming. He is a people's person and that makes him an even better Rural Development Expert. Jugal is associated with IDC in an Urban Coordinator (Field) role and is managing the Khurja CLDS Model.