Akhilesh has more than two decades of professional experience in public policy and social development. He is former United Nations staff member (2000-2011) during which time he served as Chief of Water. Sanitation & Hygiene (WASH) section for UNICEF Chhattisgarh and Chief of Social Policy, Planning, Monitoring & Evaluation Section in UNICEF Uttar Pradesh. He served as Senior Advisor (2012-2014) to lead the German Government's bi-lateral cooperation with Indian Ministry of Urban Development and 4 state governments of Himachal Pradesh, Chhattisgarh, Andhra Pradesh, Uttar Pradesh and Kerala for Support to National Urban Sanitation Policy (SNUSP) primarily responsible for establishment of State Urban Sanitation Policy with Governments of Himachal Pradesh, Chhattisgarh, Andhra Pradesh and Kerala and implementation of City Sanitation Plan. More recently, he served as Country Programme Director for Water and Sanitation for Urban Poor (WSUP), India to lead a highly successful USAID grant on "Building Capacities for Swachh Bharat Mission – Urban" with a pilot in the city of Vizag.
He is an alumnus of Delhi School of Economics and School of Urban Planning from Centre for Environmental Planning and Technology (CEPT) University, Ahmedabad. He is a member of Institute of Town Planners India (ITPI) and American Planning Association. He received Chief Minister Award from Government of Uttar Pradesh for special contribution to urban sanitation in 2018, furthermore, he serves on several State level Committees of the Urban Development Department of the Government of Uttar Pradesh in the field of urban development. He has several publications to his credit, specially Urban WASH chapter on national report on status of children in urban areas. He directs Tethys Development Services and also, Indian Development Center.
Priti is a qualified Architect from MANIT Bhopal with more than 15 years of experience in designing, planning, and execution supervision of public infrastructure projects, earlier with ILFS and several large consultancy organizations. She serves as the Director of Tethys Development Services.
Priti has done Bachelor's in Architecture from Regional Engineering College Bhopal (MACT) and is member of the Council of Architecture and Institution of Valuers, India. She has been worked in several states of India including Uttar Pradesh, Madhya Pradesh, Chhattisgarh and West Bengal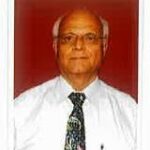 Er. Vishnu Dutt is a senior civil engineer with extraordinary specialization in the quantity surveying and management of the contracts for building and roads projects. He has about five decade of seasoned experience in dealing with public infrastructure covering services such as highways, roads, water supply, sewage treatment plants, airport, dams and large building construction projects.
A former IDSE Officer has served Ministry of Defence and large number of construction corporate houses and consultancy firms, both national and international. He is member of Institutions of Engineers, Indian Road Congress, Institute of Public Health Engineers, Indian Water Works Association, Institution of Surveyors India and Institution of Valuers India.
His expertise is most sought after for government and public sector construction related contracts management and risk control including from the Council of Arbitration and NHAI.
K Nagasreenivas is a Development Planning & Management working with us as Advisor Consultant. He has 21 years of experience in urban infrastructure planning & financing, rural systems development and infrastructure integration. With a master's degree in Urban Engineering and bachelor's degree in Civil Engineering (B.E.), he has worked full-time in different capacities at international bilateral institution, grant-making not-for-profit national foundation, national management consultancy and international development sector agency.
He has successfully contributed to 80+ projects so far on Programme management and institutional development (10 years) and consultancy services (11 years). His scale of urban sectoral experience includes slums, areas/zones, city, regional, policy development, pilot projects to institutional reforms. He brings to the team extensive experience in projects aided by international agencies, aided projects, Government projects and private sector. He is well aware of the planning nuances in many states of India, viz. Tamil Nadu, Karnataka, Tripura, Andaman & Nicobar Islands, Uttar Pradesh, Andhra Pradesh, Telangana, Himachal Pradesh, Kerala, and Chhattisgarh and linguistically able to communicate in 6 languages.